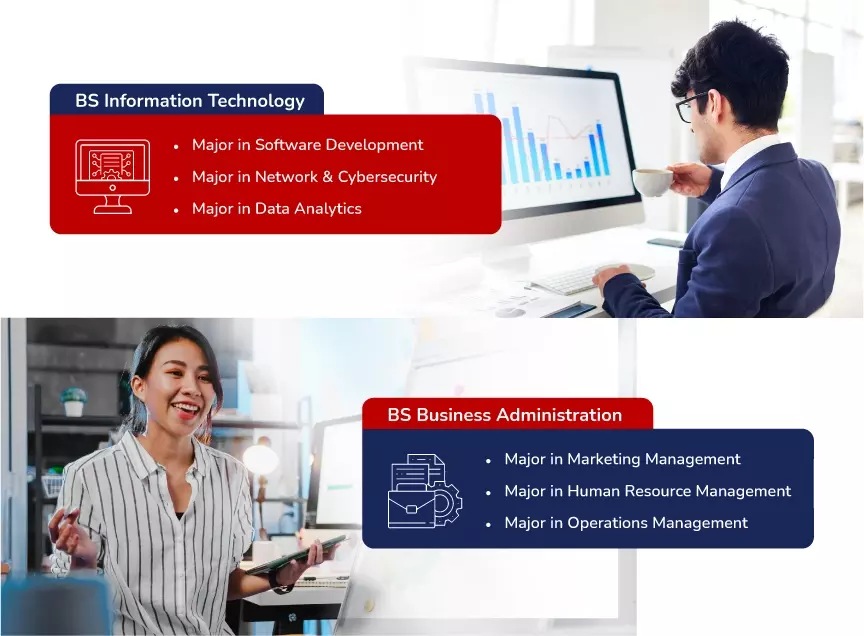 A Degree in Information Technology or Business
Digital Education, Real-world Experience
Learning at MMDC is as close to learning on-the-job as it gets. Each of our programs provides progressive training and academics unlike any other, testing you with real-world applications, case studies, and collaborative projects.
MMDC's focus is on two key programs: BS Information Technology, and BS Business Administration. These programs are progressive, practical, and led by instructional design professionals who have experience in academe and industry.
The Information Technology program includes specializations in Software Development, Network and Cybersecurity, and Data Analytics. The Business Administration degree, which is offered by MMDC through CHED's memorandum on the implementation of flexible learning, offers specializations in Marketing Management, Human Resource Management, and Operations Management.
All these majors were designed with input from experts, primarily the Yuchengco Group of Companies and the Ayala Corporation. Important skills that are sought after by leaders in industry are central to MMDC's curricula and taught to all our students.
BS Information Technology Students Opportunities for Internship & Employment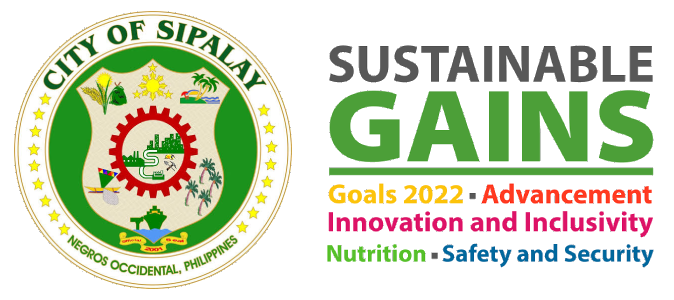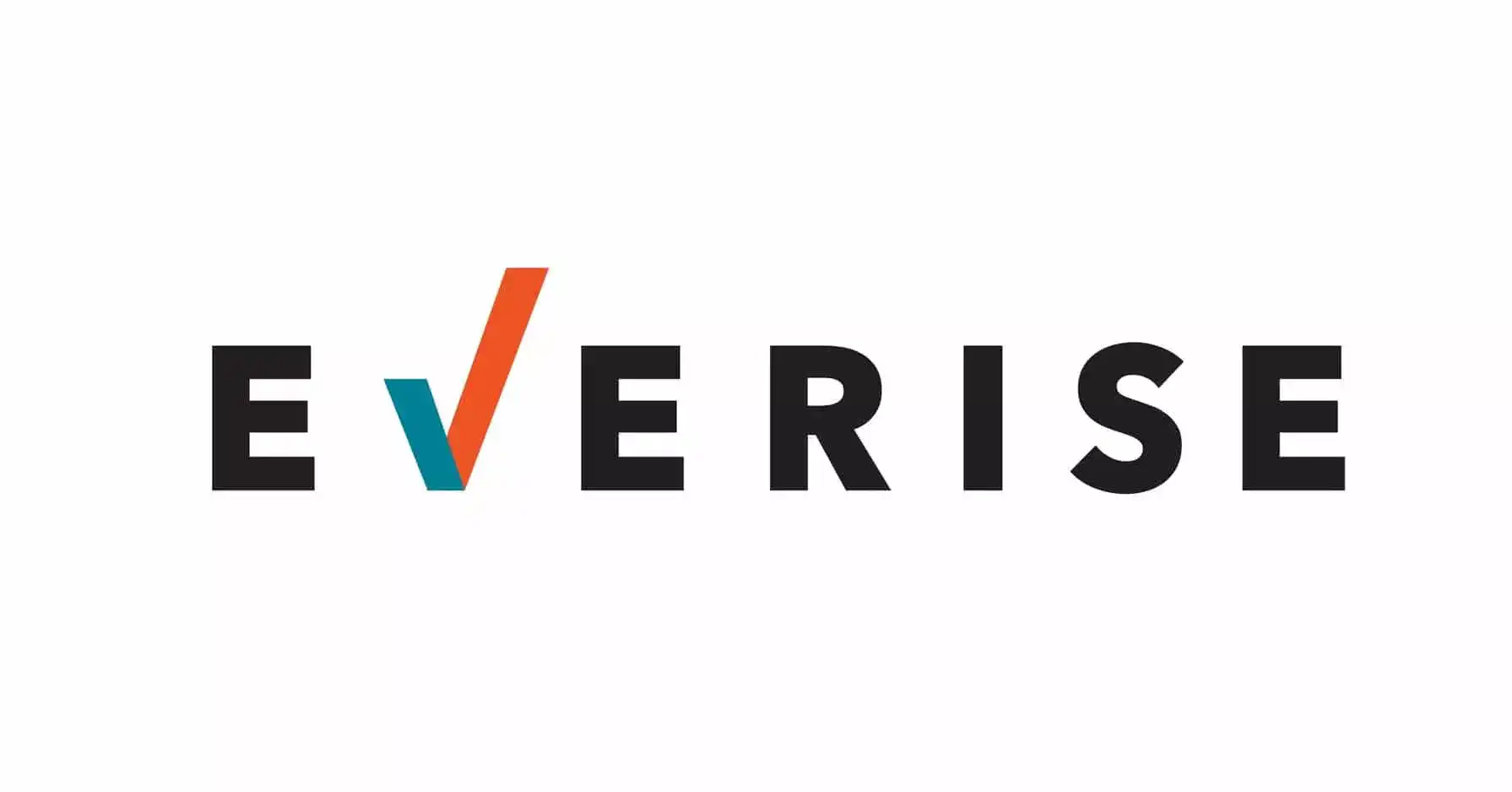 IT and Business Administration are courses high in demand by these companies. MMDC students and graduates will be highly considered for internships and employment. Expect more partners soon!
Thinking of what course to take?
Answer a set of discovery questions for us to help guide you to a degree that leads you to the career you want.

FREQUENTLY ASKED QUESTIONS
How is this different from other schools offering online programs?
Mapúa Malayan Digital College offers a student experience that encourages engaged learning, prepares students for the workforce, and presents socializing opportunities through collaborative projects and student-led clubs.
With our Mapúa Malayan heritage, we are at the forefront of education in business, technology, engineering, and disciplines that drive innovation.
All these are made possible in our vision to provide quality education near you at a price you can afford. accessible to accommodate you.
What Will My Diploma Say?
When you graduate, your diploma and transcript will show that you earned a Bachelor's Degree from Malayan Colleges Laguna - A Mapua School (MCL) as a student of Mapúa-Malayan Digital College.
What is the full list of courses you offer?
Mapúa Malayan Digital College offers an impactful bachelor degree program to equip students for the most in-demand careers in BS Information Technology
Major in Software Development
Major in Network and Cybersecurity
Major in Data Analytics
And in Business Administration
Major in Marketing Management
Major in Operations Management
Major in Human Resource Management
The Business Administration degree is offered by MMDC through CHED's memorandum on the implementation of flexible learning.
What is the difference between the MMDC Signature Programs and the Engineering Degree Programs?
The Mapúa Malayan Digital College Signature Programs uses the Experiential Learning System (XLS) with a curriculum designed by ISD professionals. Students will learn through real-world Problems, Projects, and Cases (PPC), collaborating with peers in classes moderated by professors.
The fully online, flexible, self-paced Engineering Programs under Malayan Colleges Laguna, A Mapua School, are powered by Blackboard Learn (BBL), a virtual learning environment and learning management system accessible anytime, anywhere--so students can learn independently at their own pace.
I am a working student, can I still take classes even if my schedule is unpredictable?
Yes. MMDC's required class meeting times clock in at approximately 7.5 hours a week of synchronous learning, made available with both early and late day schedules. This gives students more control of their time and allows them to balance academics, hobbies, family life, and social life. This set-up also allows flexibility for the working adult who wants to complete their college degree.