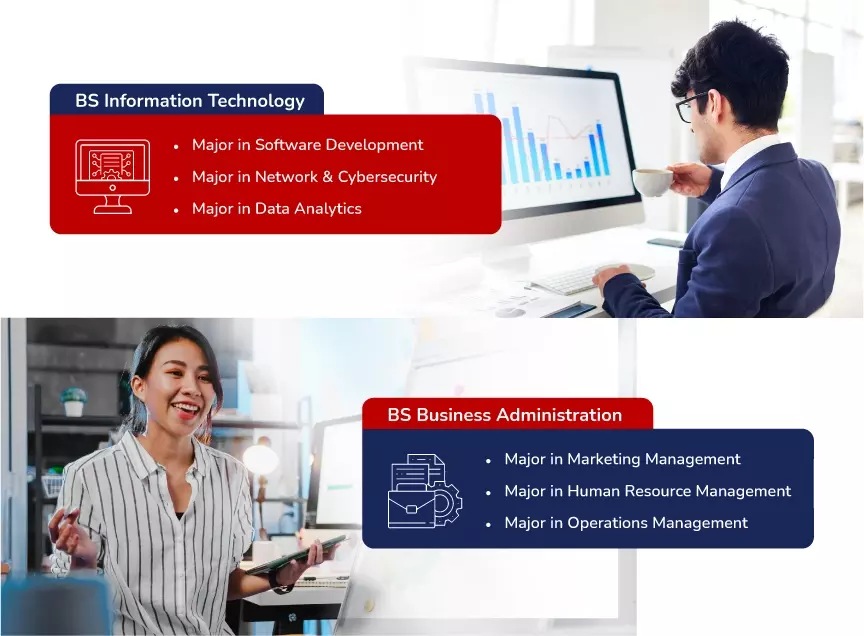 A Degree in Information Technology or Business
Digital Education, Real-world Experience
Learning at MMDC is as close to learning on-the-job as it gets. Each of our programs provides progressive training and academics unlike any other, testing you with real-world applications, case studies, and collaborative projects.
MMDC's focus is on two key programs: BS Information Technology, and BS Business Administration. These programs are progressive, practical, and led by instructional design professionals who have experience in academe and industry.
The Information Technology program includes specializations in Software Development, Network and Cybersecurity, and Data Analytics. The Business Administration degree, which is offered by MMDC through CHED's memorandum on the implementation of flexible learning, offers specializations in Marketing Management, Human Resource Management, and Operations Management.
All these majors were designed with input from experts, primarily the Yuchengco Group of Companies and the Ayala Corporation. Important skills that are sought after by leaders in industry are central to MMDC's curricula and taught to all our students.
BS Information Technology
Discover Mapúan Academic Excellence
Experience a college that truly cares about your education and goals, as Mapúa Malayan Digital College School of Technology and Business goes above and beyond to provide flexible and top-notch learning opportunities for both full-time and working students. Students Opportunities for Internship & Employment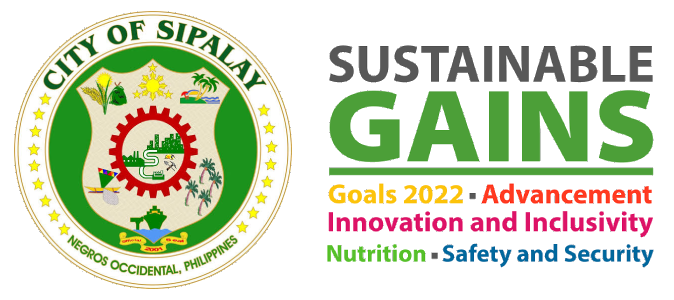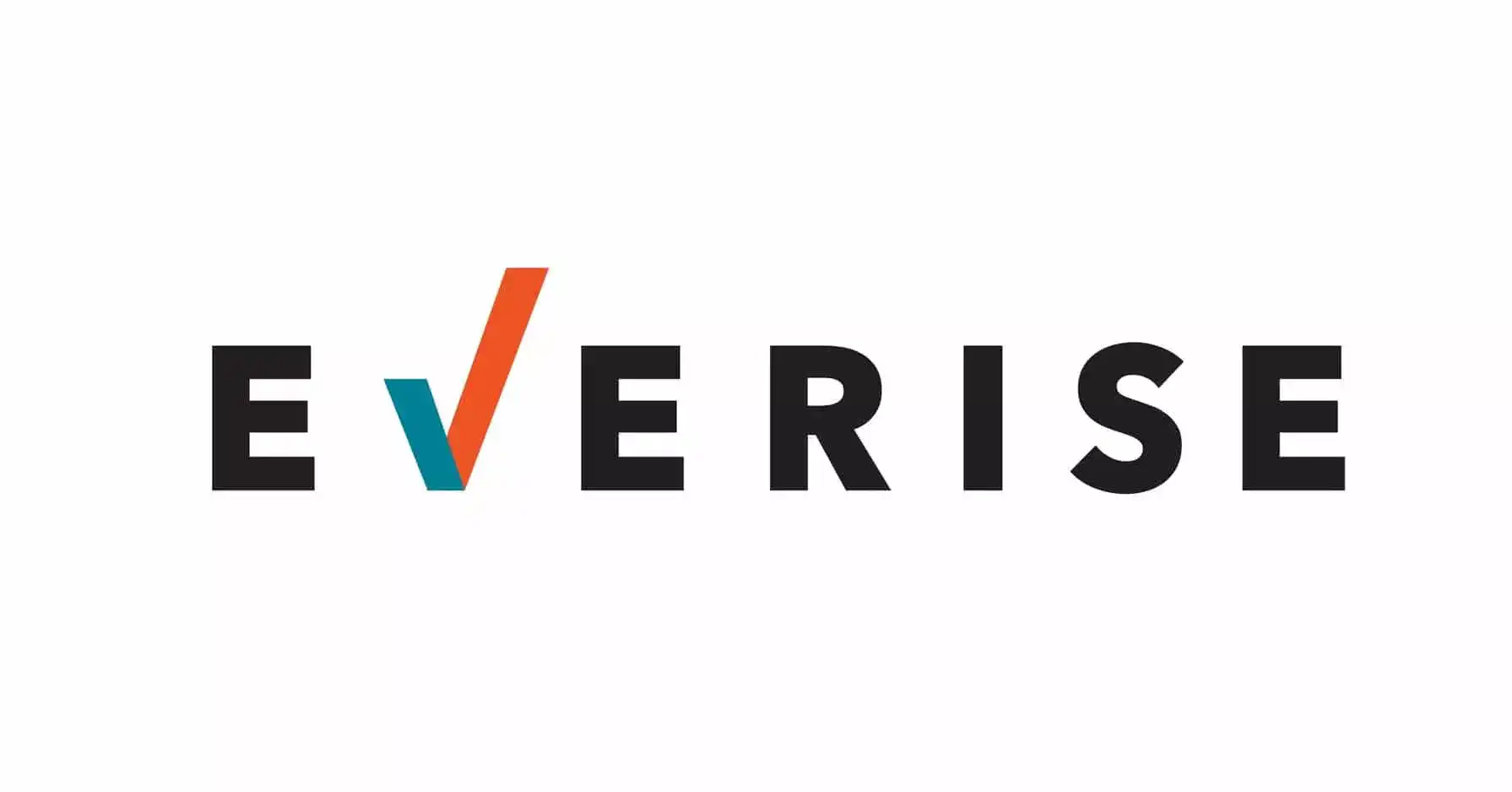 IT and Business Administration are courses high in demand by these companies. MMDC students and graduates will be highly considered for internships and employment. Expect more partners soon!
Thinking of what course to take?
Answer a set of discovery questions for us to help guide you to a degree that leads you to the career you want.

FREQUENTLY ASKED QUESTIONS
I am a working student, can I still take classes even if my schedule is unpredictable?
Yes. MMDC's required class meeting times clock in at approximately 7.5 hours a week of synchronous learning. You can choose from morning, afternoon and evening classes, whichever is convenient for you.

This gives you more control of your time and allows you to balance academics, hobbies, family life, and social life.
What Will My Diploma Say?
When you graduate, your diploma and transcript will show that you earned a Bachelor's Degree from Mapúa Malayan Colleges Laguna as a student of Mapúa Malayan Digital College.
How long will it take for me to graduate?
If you take a full load of 15 units or 5 subjects every term, you will graduate in:

3 years and 2 Terms for BS IT
3 years and 1 Term for BS Business Administration

The duration, if less load is taken per term, will depend on how many units you take.
Will I have a graduation after I finish my program?
Graduation is an important milestone of your student journey. Whether online or face-to-face, MMDC strives to give you the best student experience possible.
What are the requirements for Latin Honors?
The following are the metrics for Latin Honor
Summa Cum Laude - 1.00 <= GWA <= 1.25
Magna Cum Laude - 1.25 <= GWA <= 1.50
Cum Laude - 1.50 <= GWA <= 1.75
When do classes start for each Term?
MMDC follows a trimester schedule. Here are the months when classes start:

First Term - August
Second Term - November
Third Term - March